Morven – Albemarle County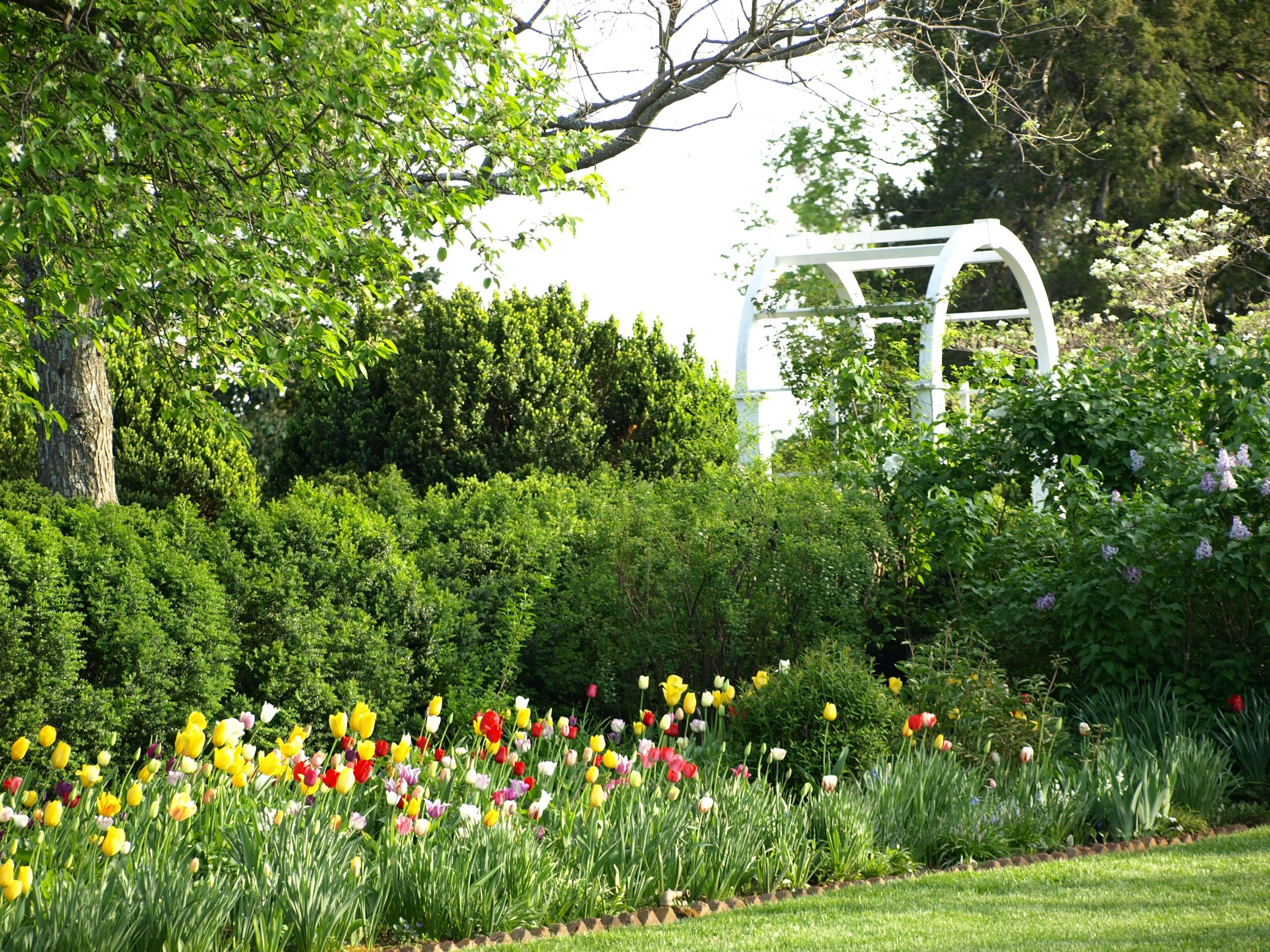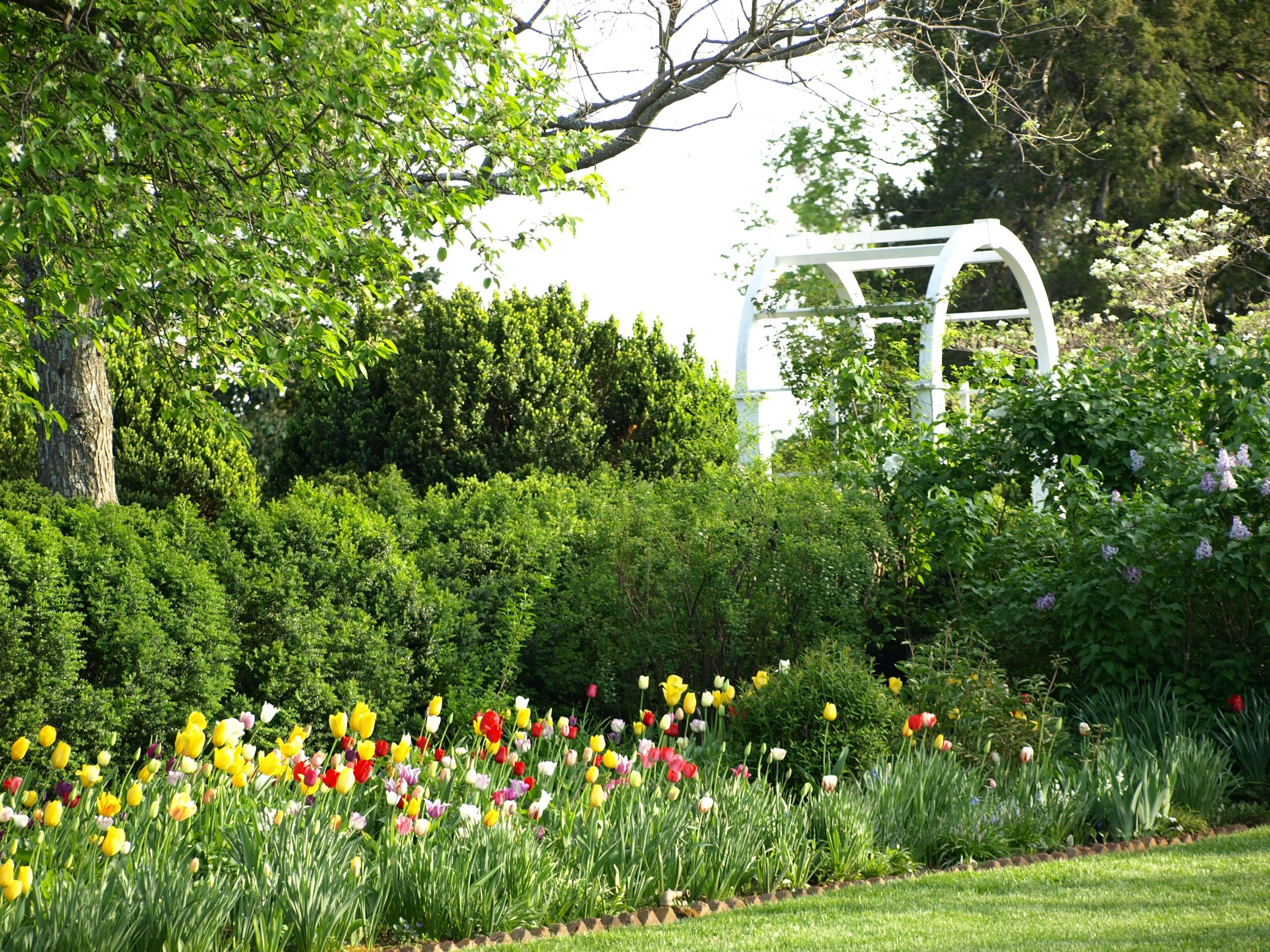 The three-story brick manor house at Morven was built c. 1820 in the late Georgian-Federal style by builder Martin Thacker for David Higginbotham, a local merchant. Its 19th century ambience remains even after 20th century additions and interior renovations. The land was part of the original 1730 Carter family land grant and was known to Thomas Jefferson as "Indian Camp," which he purchased for his adoptive son Col. William Short in 1795, who in turn sold Morven to David Higginbotham in 1813. The last private owner, the late John Kluge, gave the farm to the University of Virginia Foundation in 2001. Extraordinary grounds feature the formal and cutting gardens renovated by Annette Hoyt Flanders in the 1930s. Tulips, phlox, lilacs, viburnum and deutzia, among other spring blooming shrubs and perennials, fill a series of distinct garden rooms. Notable trees include a pair of Osage orange trees, the state champion Chinese chestnut and a Dove tree. Morven was a charter property open for the first Historic Garden Week in Virginia in 1929, and is listed on the National Register of Historic Places and on the Virginia Landmarks Register. A Kluge addition in the mid-1990's, an authentic Japanese garden, provides a serene and unique experience.
Open weather permitting. Rain or wet conditions cancels tour. To verify conditions on April 23 only, call (434) 296-4695 after 7 a.m. for a message.
Day of ticket sales only, $20 pp at Morven only. Cash or check only.
View All Tours